2021 - Our New Year Update
In this bulletin: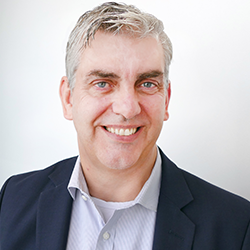 2020 was one of the most challenging years we have faced. Staff and pupils had to deal with both the sadness of bereavements and feelings of isolation when unable to meet friends and family during the multiple lockdowns. However, despite these difficulties, 2020 was also one of the most inspiring years ever. Our staff and pupils truly demonstrated their strength and perseverance in the face of adversity.
The inspiration came in multiple forms starting with the first lockdown as our education, social work and clinical colleagues moved from a position of not knowing what Microsoft Teams was to delivering a full and inspiring online curriculum within a few weeks. It was and continues to be an extraordinary journey and within that journey we have had a number of successes, many of which are showcased in this newsletter.
My personal highlights are the fact that two ex-pupils, Maison Clay and Nick Pell both went through our 'Entrant to Employees' programme and became the first of many pupils to become our exceptional Neurodiverse employees. You can read all about our Leadership and L.I.F.E programme in this newsletter along with news of our brilliant Leadership week. It is worth noting that 20% of our entire pupil cohort will be qualified at Level Two in peer mentorship by February half term.
This is the TCES way, where intentions and actions merge, and we live our inclusive values.
2020 was also the year of our best exam results yet, with many more Level One and Level Two qualifications than ever before and many new subjects being delivered at GCSE. Read about our Black History Month competition and our Anti-Bullying poster competition which are both truly inspiring.
We had a Pearson's National Teaching Silver Award winner, Head of Art, Paul Morris who was selected from thousands of entries and won the 'Excellence in Special Educational Needs' award.
2020 saw the launch of a new TCES service, TCES Home Learning, which launched as a response to lockdown and Covid-19 uncertainty. Head of Home Learning, Sandra Rey, will tell you about it inside in our newsletter.
I am also pleased to introduce the new Guide Learning resource, which allows our staff to have education training at every level including education qualifications. This compliments the therapeutic education training that all TCES senior leaders and advanced practitioners have undertaken with the Mulberry Bush school, who have been our partners during this exciting project.
Lastly, the best feature in our newsletter, alongside our new website and new branding as 'The Complete Education Solution', are our staff profiles. Here, staff from each of our schools and services tell us about the amazing day to day work that they do with our pupils.
I wish you all the best and hope you have a happy and healthy new year in 2021.

Thomas Keaney
CEO & Schools Proprietor
TCES North West London Teacher Wins Silver Pearson Award
Selected from thousands of nominations, Paul Morris from TCES North West London was one of just 76 Pearson National Teaching Awards Silver Award winners across the country, recognised for their outstanding commitment to changing the lives of the children they work with every day.
Paul was honoured with a Silver Award in The Award for Excellence in Special Needs Education. He was nominated for his highly effective work as a Head of Art, Graphics, and Design with some uniquely complex and vulnerable pupils. He creates an atmosphere of calm and interest in a classroom where all students can experience themselves as artists.
tces launches new brand and website
We are delighted to announce that from December 2020 TCES has an exciting and fresh new name, look and website. We are now known as The Complete Education Solution (TCES).
The name change and rebrand is designed to more accurately represent the unique operations of TCES today, reflecting that we are truly an inclusive and innovative 21st century organisation, transforming lives through the delivery of sector-leading therapeutic education and a pupil leadership curriculum.
CEO and Schools' Proprietor, Thomas Keaney says: "Our new name and branding is a clear indication that TCES offers a full range of educational pathways, tailored to each pupil…our ultimate goal is to prepare all our pupils, at whatever point they join us, for life beyond TCES, whether that be mainstream school, college or work."
TCES Home Learning launched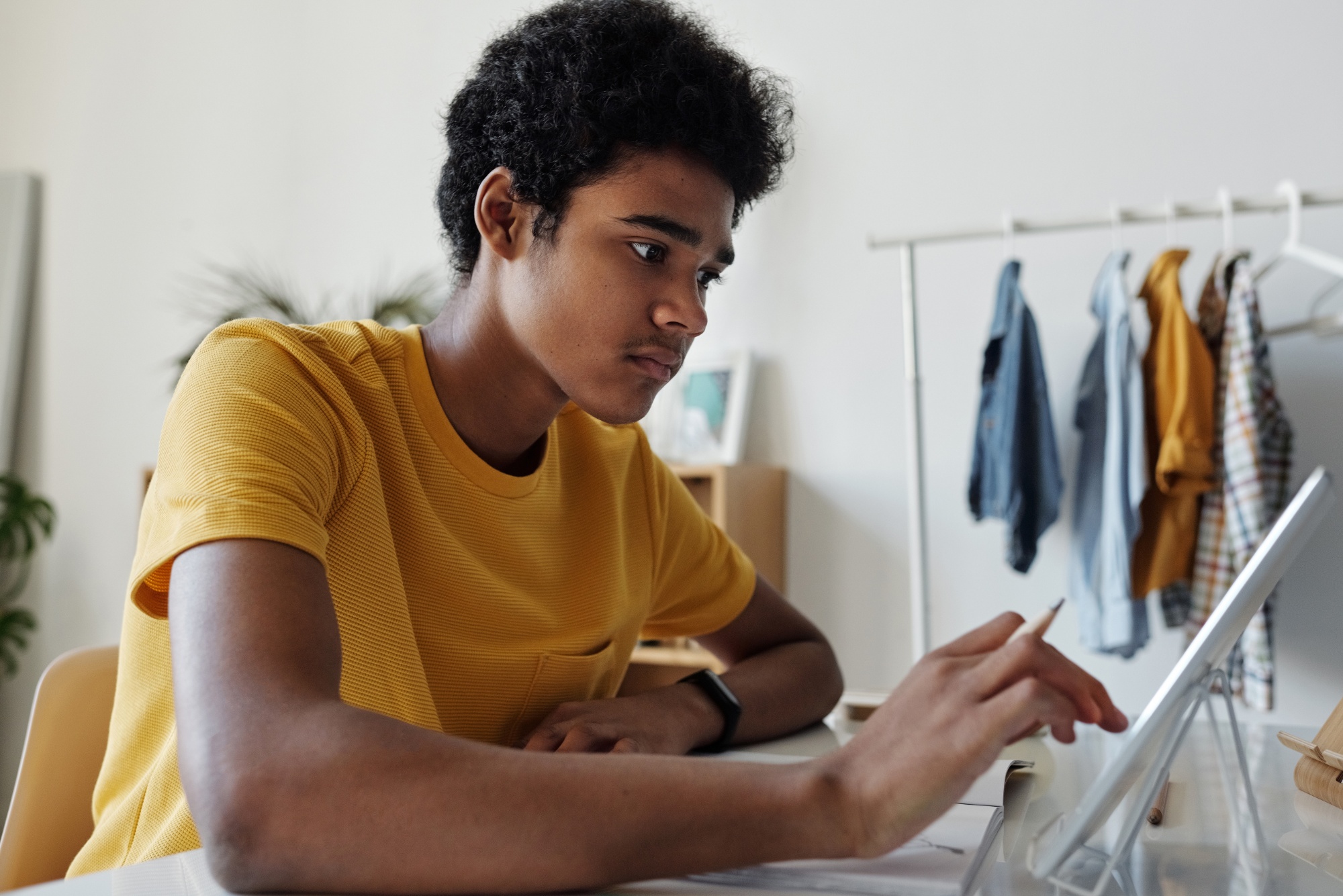 In May 2020, as a response to COVID-19, our TCES Home Learning service was launched. The service initially offered virtual distance learning to those pupils who were left in limbo due to lockdown. However, post lockdown the service continues to provide distance learning for those children and young people who are currently without school-based SEN provision, whether in the short, medium or long term. Whether a child or young person is awaiting a placement from a school, or is unable to attend due to longer-term barriers, TCES Home Learning offers immediate support to bridge the vital gap.
Good news over Lockdown
Despite the unprecedented situation, during lockdown last year TCES and its pupils remained active. Staff kept in regular contact with parents and were delighted to hear that those pupils working from home were not only engaging with our distance learning packages but were also involving themselves in extracurricular activities at home including gardening, cooking and fitness regimes!
Alongside this, there were two notable pieces of good news over lockdown. The first is that a record was set of GCSE results for pupils across TCES which is a huge achievement! These are amazing accomplishments for our pupils, especially considering both the very turbulent year and their educational journeys prior to joining TCES. Congratulations to all of our GCSE pupils!
Furthermore, TCES Creative Arts Competition, the 'Art of Possible', ran over lockdown. The competition aimed to get families across our schools and services engaged in the creative arts together, giving our pupils an outlet to manage their anxiety and feel a sense of calm during the COVID-19 uncertainty. TCES was able to assemble a panel of amazing celebrity judges for the competition including; Esther Rantzen, Len Goodman, Elaine Paige, Colin Salmon and Fiona Hawthorne. The competition attracted entries from pupils in a broad range of categories from dance to photography, animation to illustration.
TCES' Patron Dame Esther Rantzen says: "With this competition TCES has shown once again that they can create brilliant projects to support and empower some of our most vulnerable children. The teachers managed to take the time to create this wonderful opportunity for pupils to showcase their art, while at the same time dealing with all the other challenges of COVID and that is testament to their extraordinary commitment. I congratulate all the artists for their stunning pieces, and the staff for their creativity and thoughtfulness."
Alumni mentors join the ranks of TCES staff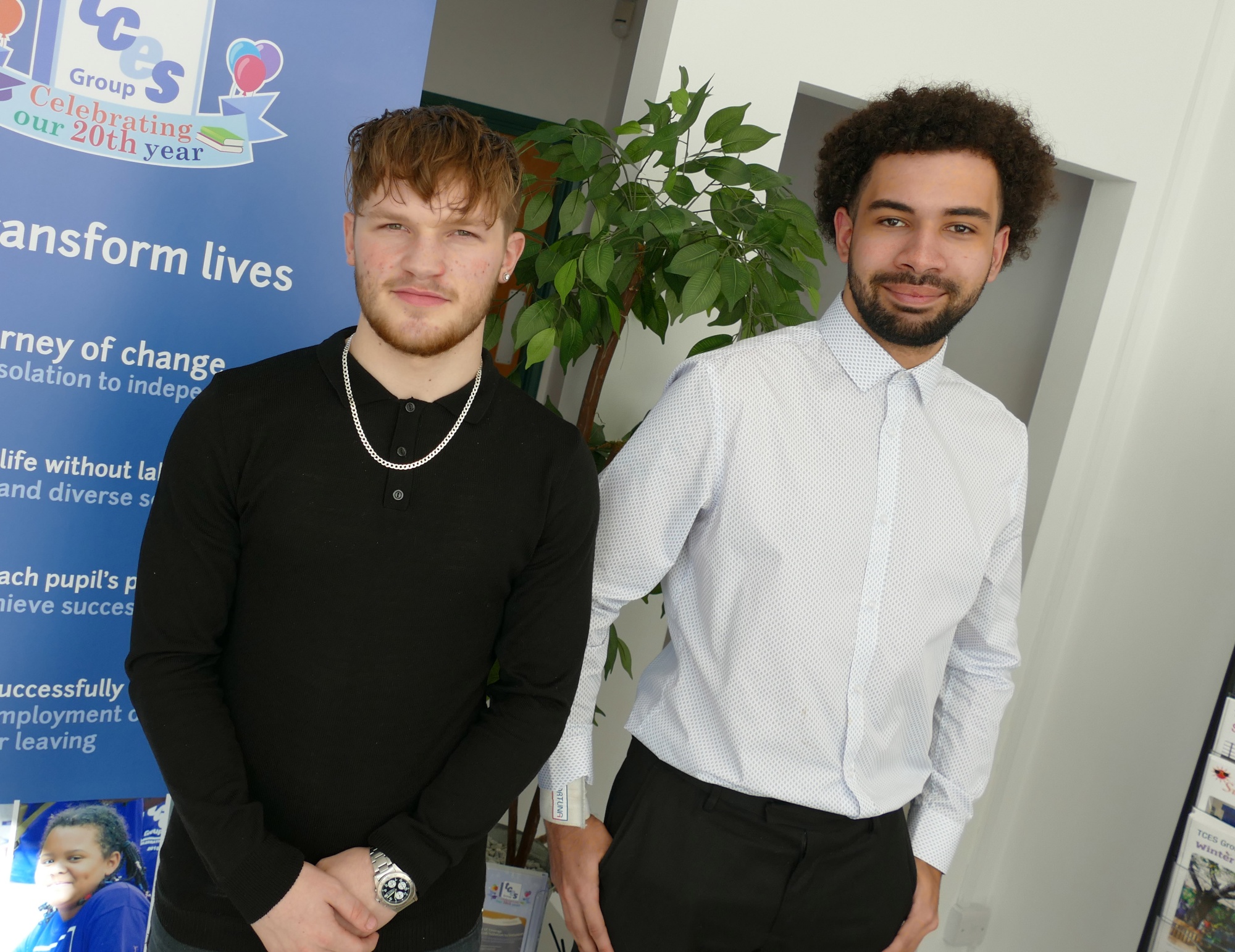 Only 16% of adults with ASC are in full-time employment, despite 77% of them wanting to work. This year, TCES have become not simply an outstanding educator for ASC and SEMH children and young people, but also as employers for them. We are proud to have recently welcomed Nick Pell and Maison Clay, both former pupils, as staff members at our schools!
They are our first pupils to have completed our employee programme and have already been welcomed by both the Operational and Commercial boards. Our CEO Thomas Keaney notes that "Nick is already showing a level of commitment, reflection and professionalism, combined with a fierce intelligence and desire to improve his skills, that makes me confident he has a great career ahead of him."
Read more about Nick and Maison on our CEO & Schools' Proprietor Thomas Keaney's latest blog here.
We wish them the best of luck in their new roles and can't wait to see what they have in store for this year!
TCES in the news
Though millions of British schoolchildren returned to the classroom after lockdown began to ease in September, hundreds of thousands of the country's most vulnerable children were unable to return to school. In early December, The Sun ran an article on the problems facing young people missing out on an education, exploring issues from drug gangs to online grooming. TCES CEO Thomas Keaney spoke to The Sun on the effects of the pandemic on pupils with autism and SEMH needs. In particular, the way local authorities are leaving families 'in limbo' by taking months to refer vulnerable children to specialist schools, was highlighted in a special profile.
Thomas' appearance in this article was a fantastic opportunity to highlight the importance of TCES' work, and the need for our unique promise of no exclusions.
We've seen how our own pupils have responded to the pandemic. Heightened anxiety, coupled with not knowing how to deal with those feelings, has sometimes led to challenging behaviour. However, our no exclusions policy gives children the safety net of knowing that their 'bad day' can be that and nothing more. They don't need to stay awake all night worrying if they can come back, fearing exclusion from yet another school, making already low self-esteem even worse.

Thomas Keaney
staff member of the year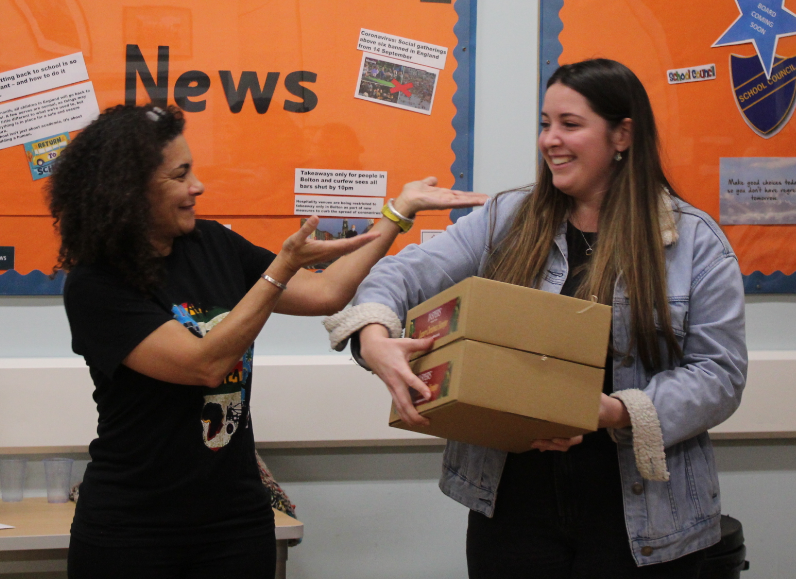 Every year at TCES, we take pride in celebrating employees who have gone above and beyond in their job role. The annual Staff Member of the Year award is an important tradition in which staff can vote for their co-workers to recognise their hard work and dedication.
These wins are especially important given the difficult year 2020 was for all of us working in education. We are especially proud of our winners and would like to congratulate them for their success and their vital role in TCES. The winners of the awards were as follows:
TCES East London: Icilda Bailey, Chef
TCES North West London: Lateefah Elcock, Pastoral Care Co-Ordinator
TCES Create Learning: Robyn Davison, Occupational Therapist
TCES Central Services: Suzi Mellis, Director of Integrated Services
Thomas Keaney, CEO and Schools Proprietor said: "It is heartening to see the comments that go with a Staff Member of the Year vote. That is when we realise that despite 2020 being a year to forget and put behind us in so many ways, our colleagues have voted for Icilda, Lateefah, Robyn and Suzi amongst a sea of extraordinary staff. Thank you to our Staff Members of the Year for keeping our children at the centre of everything you do."
Black History Month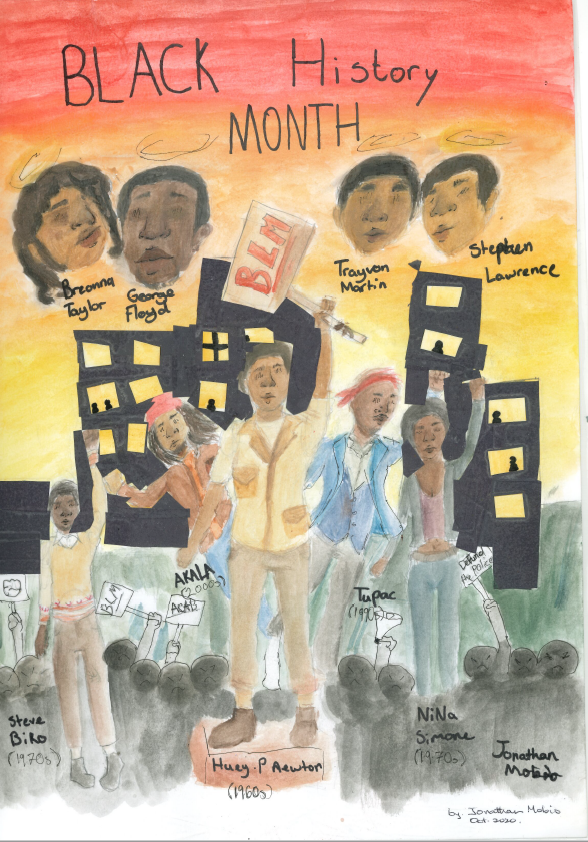 In light of last year's events, Black History Month came at a particularly important time and across all our schools and services we studied Black History throughout the month of October. Every year we run a competition amongst pupils and staff and ask them to draw inspiration from black history in whatever form they choose.
We were delighted to see so many entries from our pupils expressing both their support and their own journeys in relation to Black History Month, irrespective of their background. We collated a mixture of entries which included a celebration of significant black figures in history in the form of artwork, poetry and research. The creative and aspirational contributions our young people made reflect the core principles of our curriculum at TCES; genuine participation, diversity and inclusivity.
Anti-Bullying Week
Anti-Bullying Week ran from 16th to 20th November, and TCES took this opportunity to demonstrate our stance of 'United Against Bullying'. Over the course of the week, our pupils took part in a range number of activities to raise awareness.
TCES East London kickstarted the week with Odd Socks Day, a celebration of everyone's differences! Staff and students all wore socks that didn't match, a brilliant way of starting the week, as it symbolised and celebrated everything that makes us unique.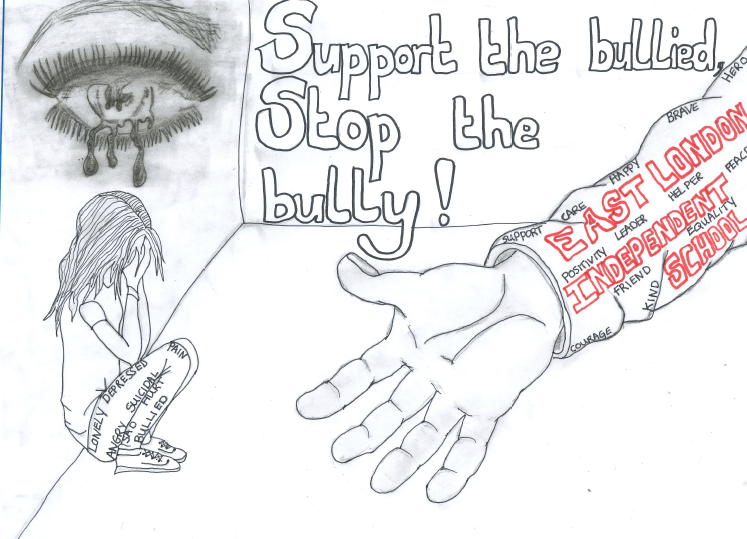 The highlight of the week was our Anti-Bullying Week poster competition! Over the course of the week, pupils from all of our schools and services worked hard on eye-catching and informative posters to raise awareness of bullying. Our judging panel were incredibly impressed with the hard work and talent of the pupils, with fantastic entries across the board. Our worthy winners were Harry from TCES East London, Paris from TCES North West London, and Alessia from Create Learning, who won first, second, and third prizes respectively. Each of our winners won vouchers, with extra prize money going to their school's Anti-Bullying Council budget.
Anti-Bullying Week was a huge success, and we are incredibly excited for it to come back around later this year, to see what our hard-working pupils will create next!
a new programme of Webinars
TCES has launched a new webinar programme to help share best practice amongst educational professionals, parents, carers and local authority representatives alike. Taking advantage of the new-found accessibility to online networking thanks to software such as Zoom and Microsoft Teams, we have started a programme of events that will give our audiences a much better insight into our schools and services and allow us to share knowledge at a cost of zero to those who need it. The success of our 2020 webinars has inspired all of us at TCES to host future webinars – we hope to see you at the next one!
World Mental Health Day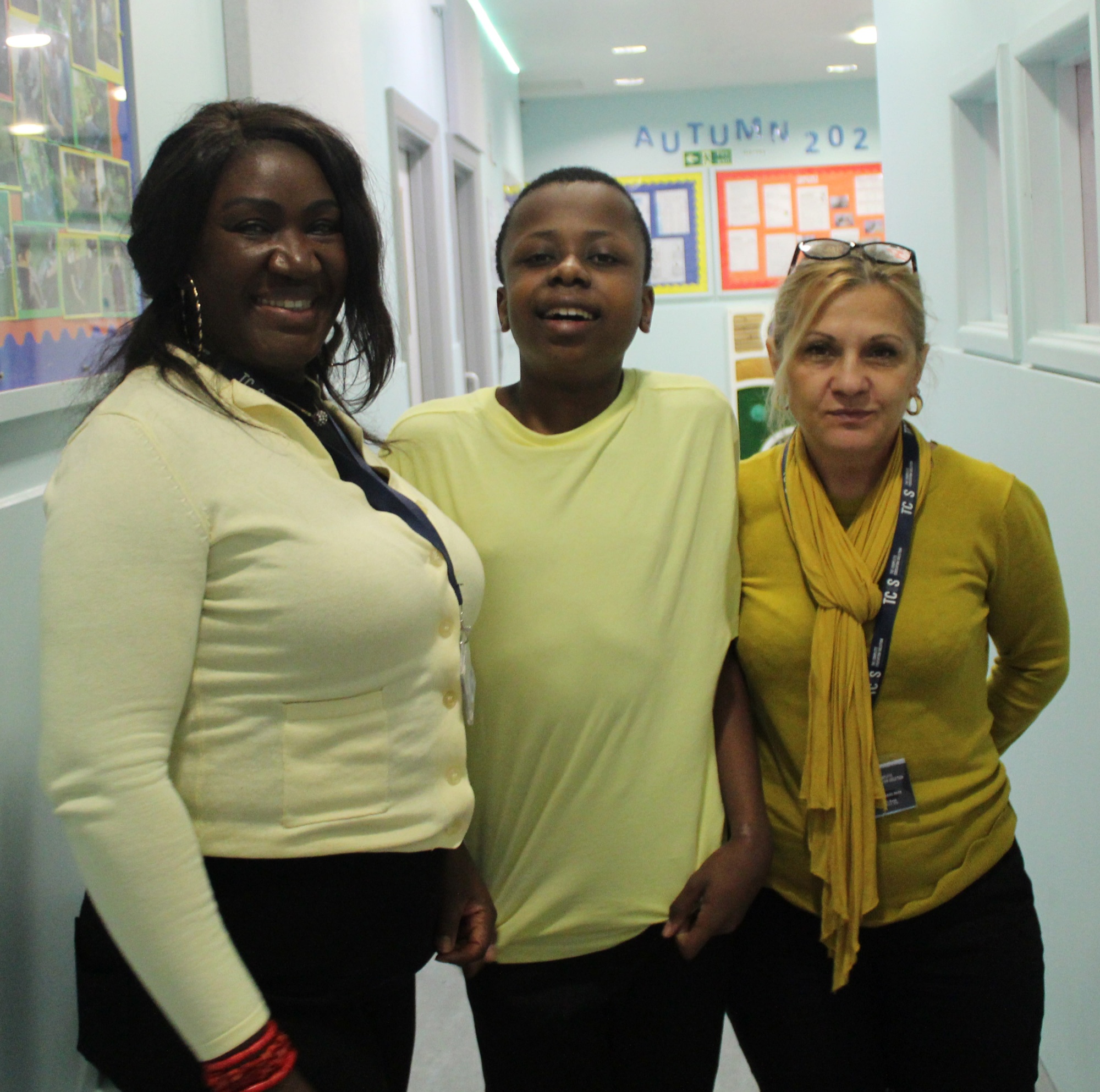 Staff and pupils across TCES observed World Mental Health Day in October, to raise awareness of mental health and focus on its importance.
At TCES East London, all pupils and staff enjoyed a non-uniform day with a special yellow colour theme. Dressing in this cheerful colour was a great way of marking WMHD and reminding everyone of the importance of mental health awareness. At TCES North West London a staff wellbeing clinic was introduced which focused on staff mental health and allowed staff members to book in appointments with a member of the inclusion team.
Alumni mentors update
Nick became the first ever former pupil on TCES' payroll earlier in 2020, having volunteered with us as an alumni mentor while also at college. He received training from our pastoral team and a mentoring qualification alongside his studies, and is working towards a Level 3 qualification in sport. We are delighted to have Nick on board, working 1:1 as a sports specialist, he has already made breakthroughs using discrete mentoring that our pupils know comes from a place of lived experience.
I know what support I would have wanted from staff when I was a pupil at NWL, and I use this to help work with pupils that are really hard to engage with.

Nick
Later in 2020, we were delighted to have Maison join as our second alumni mentor. Maison has been working with pupils in small groups, using his experience as a TCES pupil to lead group process sessions, and relate to the feelings and journeys of the pupils in his groups. This year, he will be formally joining the TCES Marketing team, as another pupil success story.
Every day brings a different challenge, I love it, I learn from it, I can only lead because of it.

Maison
It is a testament to the passion and dedication of TCES teaching staff, and a promising sign for the future, that former pupils have chosen to join our team. Nick and Maison are incredible role models who we hope will keep inspiring the young people they are mentoring, as their journeys with TCES continue.
Leadership Week
Leadership Week runs every year to raise our pupils' aspirations and introduce them to the world of work. At TCES North West London, a leadership question and answer panel was set up to address pupils' queries and encourage them to explore a range of future opportunities. The panel consisted of three staff members as well as boxer Dan Azeez, the current British lightweight champion, who shared his knowledge of the world of sport. As part of leadership at North West London, everyone took a course in peer mentoring during lockdown, and there are now three student leadership councils set up to represent the student body.
TCES is also proud to have a range of leadership opportunities available to our pupils throughout the year. Our LIFE Programme, designed to prepare young people for the future, provides key empowerment opportunities. For example, JFK class at TCES East London recently enjoyed a trip to Westfield shopping centre as part of our LIFE programme, where our pupils were taught budgeting skills in a practical real-world environment.
Elsewhere in TCES, pupils have been throwing themselves into the world of work, such as a recent charity cake sale and coffee morning to raise money for Macmillan, led by Monet class at TCES North West London. Additionally, one of our East London pupils, after taking an interest in the maintenance of the school, has been helping the caretaker with odd jobs!
It has been fantastic to see the ways in which our pupils have been nurtured and guided by our dedicated staff members, and in many cases have taken initiative themselves in preparing for life after school.
Student Council updates
It was a busy term for our Student Councils!
At TCES East London, not only did the student council body meet with the Governors, but a number of important topics and conversations were covered during their council meetings. These included but were not limited to anti-bullying training, leadership presentations and designing new menus!
Our fantastic pupils organised a charity event for Children in Need and raised £218! Well done all!
At TCES North West London, the council ran several pupil surveys, to gauge what the student body wanted to see changed in the school. Staff were particularly happy with this strategy as it reflects one of the core TCES values, inclusivity.
The surveys allowed the whole school to have their say on a range of different issues. For instance, the chance to update the variety of games in the art room and books in the library, petition for new food choices and work on getting new resources in the ICT labs, including more laptops.
In addition, our sports ambassadors on the council have been working hard with the caretakers to measure the school's outdoor area, to get a proposal together for some new fencing and a new football net.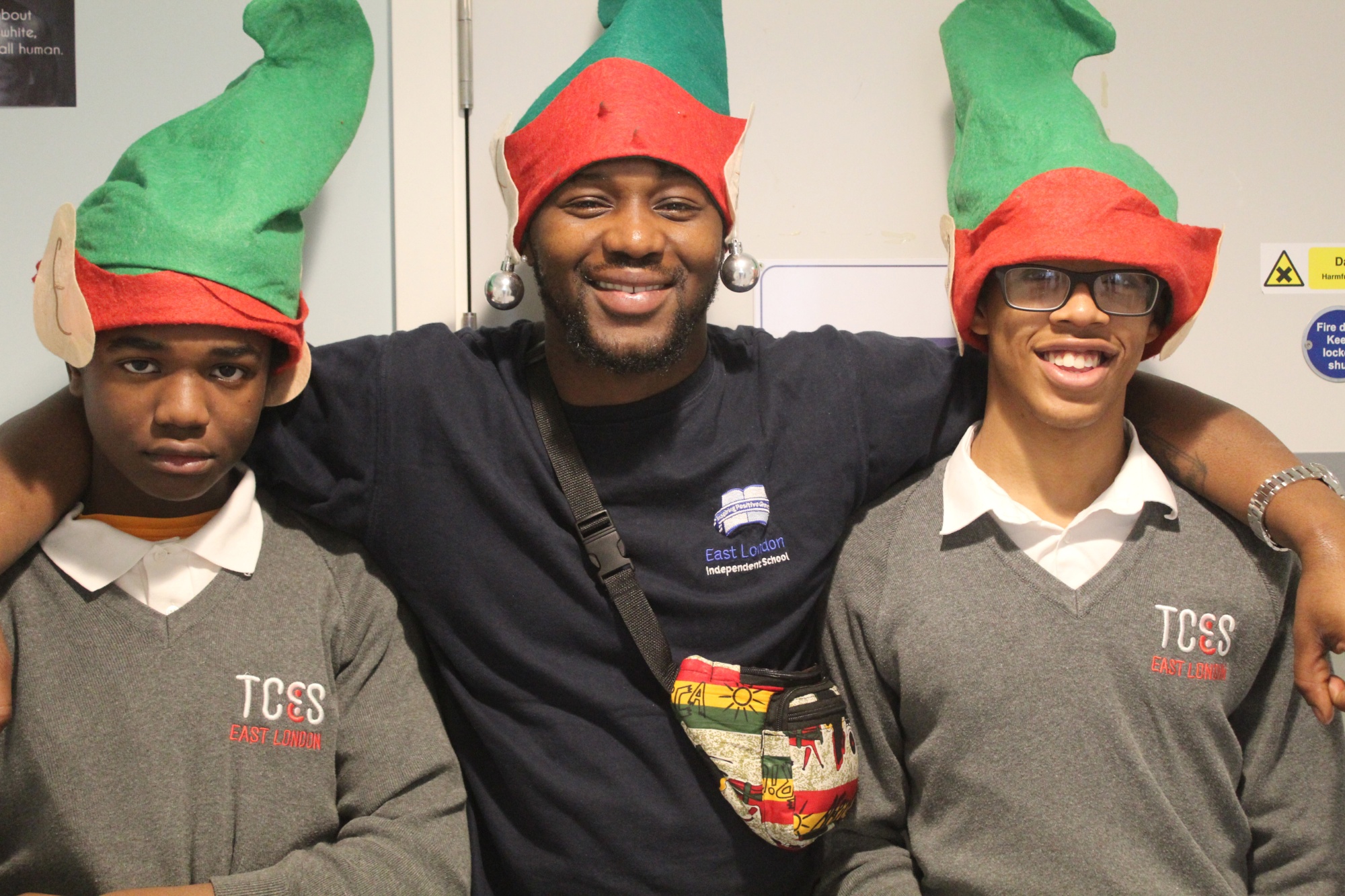 Due to the restrictions last year, some of our scheduled Christmas plans across our schools unfortunately weren't able to go ahead, however our wonderful staff and pupils made do!
At TCES North West London, pupils kicked off December by decorating their classrooms with all things Christmassy. The festivities were continued as each class had their own Christmas lunches together.
In the run up to Christmas and with the help of staff, pupils organised a Christmas music video project. They invested a huge amount of time and effort in order to direct, choregraph, record and edit it! It was a great way to encourage the Christmas spirit in the school and we are all hugely impressed and proud that so many of our pupils were involved in the making of it!
At TCES East London, pupils got into the Christmas spirit, taking an active role in the TCES Christmas card competition. A range of fantastic entries came from East London, including the two winning designs, by Kane and Hans. These designs were sent round to staff and friends of TCES and helped us all get into the festive mood! In school, festive celebrations got underway before the end of term. On the final school day of the year, a special celebration occurred, with students and staff wearing Christmas jumpers. Everyone then enjoyed a Christmas lunch, and even received a visit from Santa!
At TCES Create Learning, pupils also worked hard on Christmas cards and created many brilliant designs. Then, as part of the L.I.F.E programme, to prepare pupils for employment or further education and empower them with real-world skills, these were sold in a student entrepreneurship Christmas sale! Some of the profits will be given to a selected charity, and some will be saved for a school group trip next year. Getting into the festive spirit with a Christmas market was a great way of learning valuable skills and celebrating the hard work of our pupils.
The Zoo
Over the past year the TCES North West London zoo has grown substantially, and we now have a grand total of 7 animals! Two guinea pigs, four rats and our Bearded Dragon Gus, who is our newest member.
There are many benefits to having school pets and research shows that pets can help to build children's empathy, responsibility, and life skills.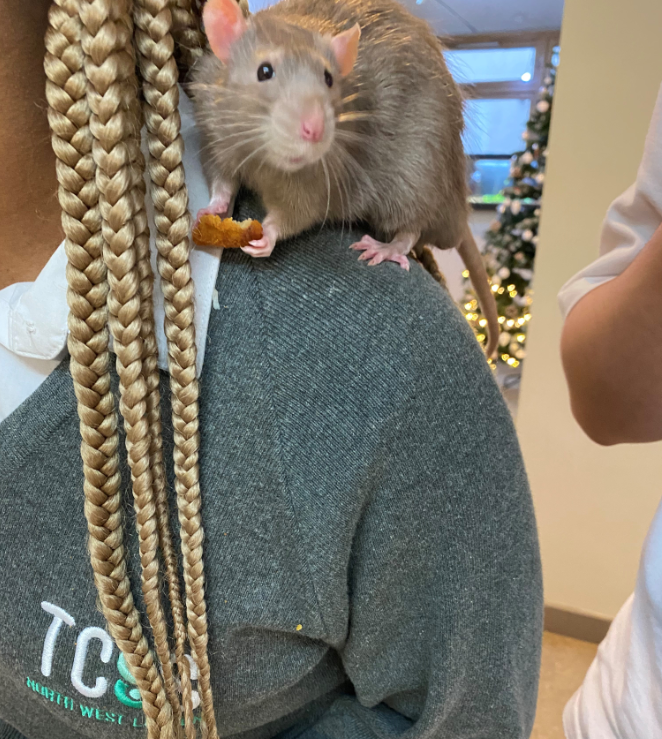 Rats in particular are the perfect animal for young people to interact with as contrary to popular belief they are in fact very friendly, social creatures! Take a look opposite at Morty relaxing on one of our pupil's shoulders whilst enjoying a small snack as proof!
Staff profile: natalie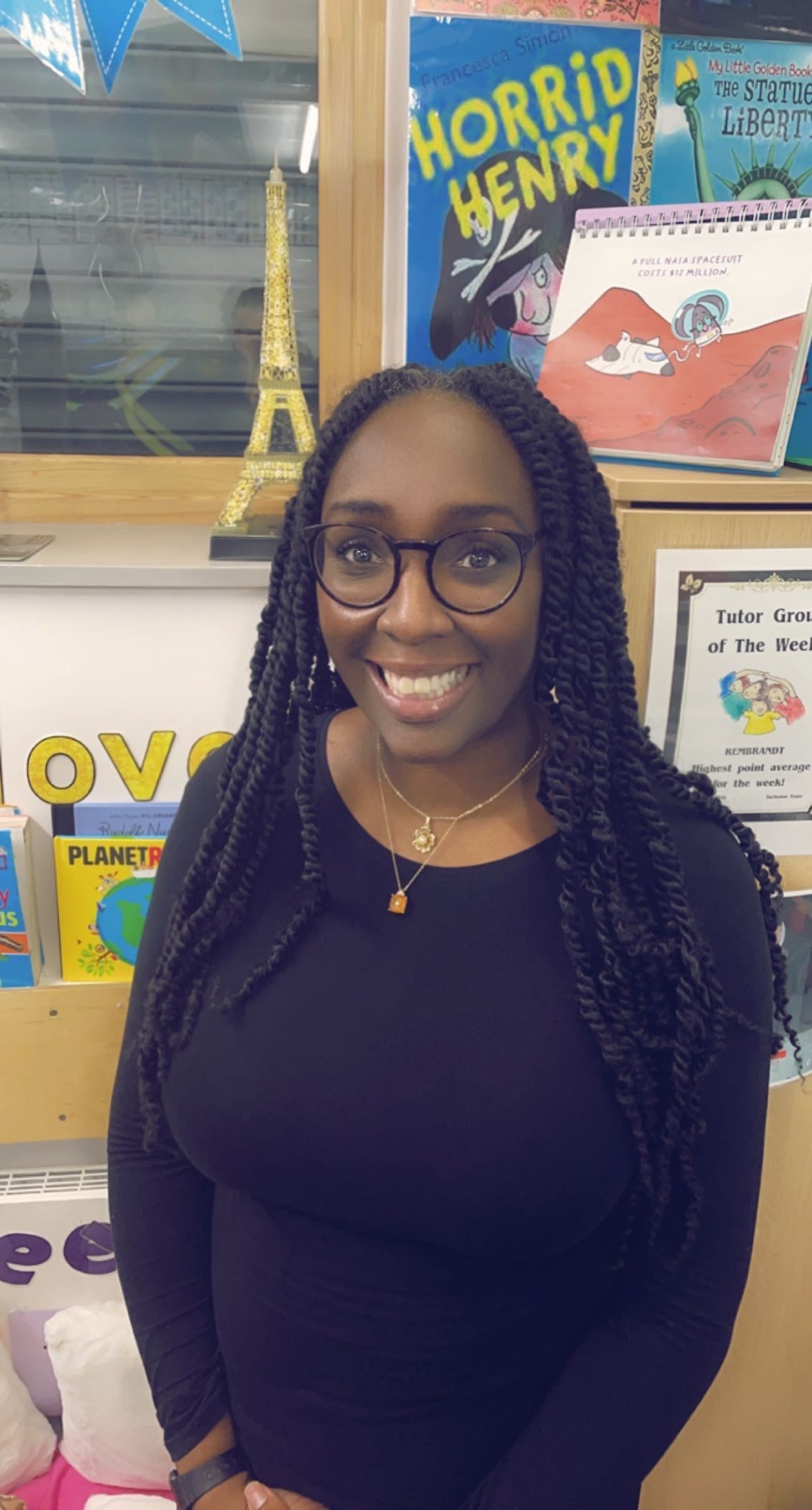 Tell us a bit about what you do at TCES.
I have three main roles; I teach the Rembrandt Class, who are the youngest class in the school. I am also a KS2 Lead so I make sure that the excellent practice TCES exhibits is consistent throughout all the younger classes. My last role is as the English coordinator for the whole school. At the moment, we are introducing high quality texts into every class in order to embed a love of reading in the children.
Favourite TCES memory?
My favourite memory so far was when we did some outdoor learning at Wormwood Scrubs Park. We walked through the woodland looking for local wildlife. The children were thrilled to find mini beasts and share scary stories.
Best thing about working at TCES?
The camaraderie among the staff. It's lovely to see staff members sharing tips and tricks and helping each other to develop their practice.
What are you most looking forward to in 2021?
I hope that in 2021 my class have the opportunity to start going on school trips again so they can see the wider world. For me personally, I'm most looking forward to visiting Petra in Jordan - my trip last year was cancelled due to Covid-19 so I have high hopes for this year!
Staff profile: anna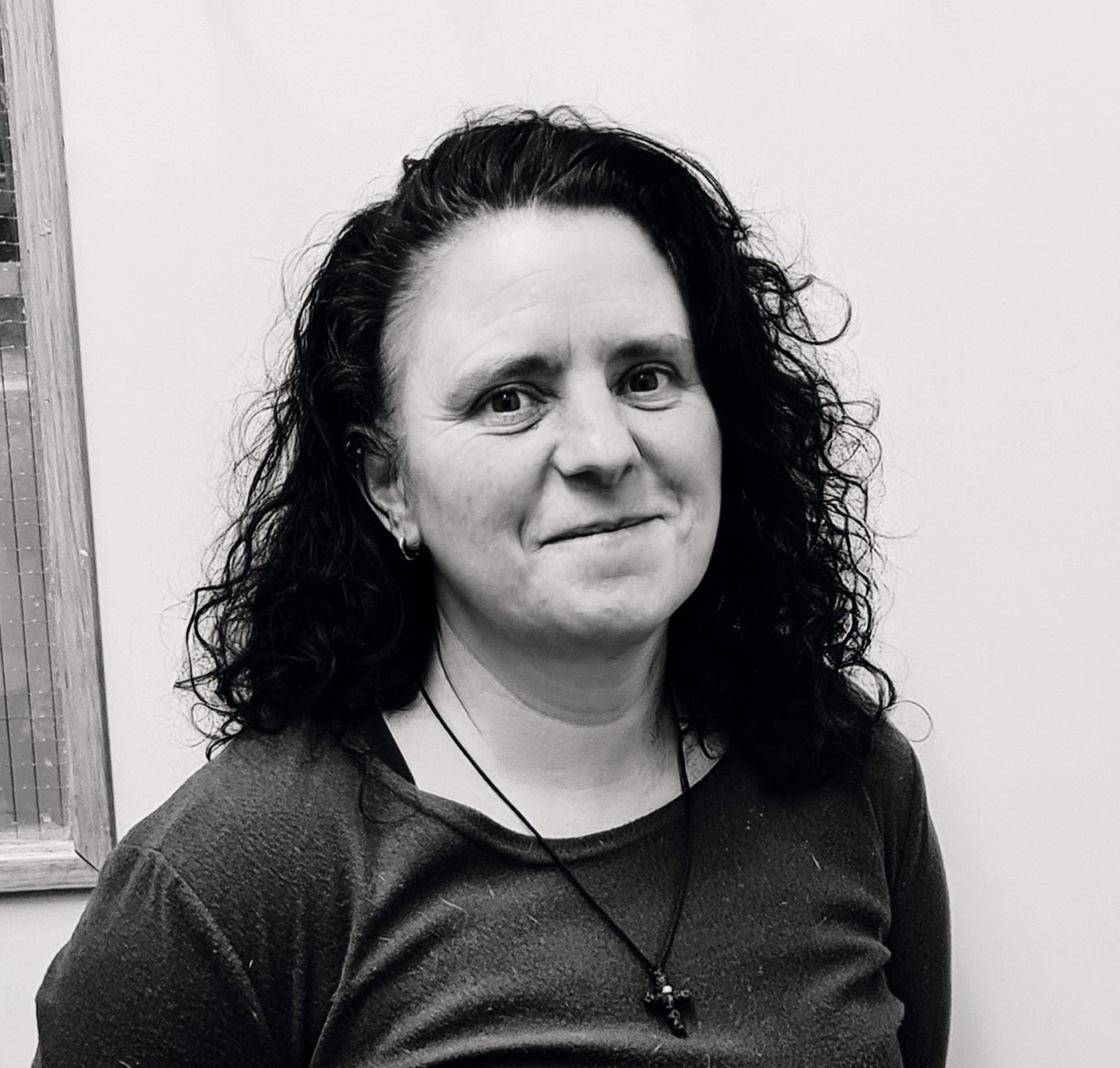 Tell us a bit about what you do at TCES.
I have worked for the company for 8 years and am currently a Pastoral Care Coordinator. I am also one of the LIFE leads and put together elements of the LIFE Curriculum – a fundamental aspect of the wider TCES Curriculum.
What is your favourite TCES memory?
I think some of the greatest memories I have are from the company celebration days where all schools and services come together to celebrate the end of year. This is a fun day including lots of outdoor activities, sunshine and a real community feel. I absolutely love the raft making sessions when we get to race each other and sometimes we all end up in the lake.
What is the best thing about working at TCES?
Without a doubt the best thing has to be seeing the pupils grow and develop. I also really like the family feel of the company, the staff and pupils are welcoming and friendly and really make you feel like you belong.
What are you most looking forward to in 2021?
Getting the students back into the school and engaging in face-to-face learning. I am also looking forward to hopefully holding some amazing community charity events.
Staff profile: Jabir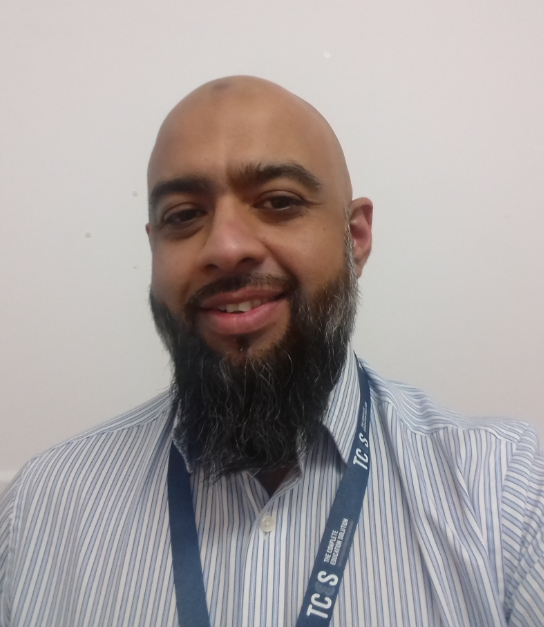 Tell us a bit about what you do at TCES.
I'm part of the Create team where I oversee all of the new referrals and coordinate the integration of new young people into the service.
What is your favourite TCES memory?
Relocating buildings. The new building has provided more opportunities for our young people to access group learning.
What is the best thing about working at TCES?
The best thing about working at TCES is being involved in the 'isolation to independence' journeys of the young people, seeing them progress and grow.
What are you most looking forward to in 2021?
Hopefully some form of normality! Particularly in relation to having face to face contact with new young people and their parent/carers when introducing the service.
meet the new head of tces home learning
Sandra recently joined TCES as Head of our newly launched Home Learning service. She has worked in mainstream, specialist, and corporate education. Her roles and focus are to utilise her business acumen and educational experience to further establish the TCES footprint in home learning by working in partnership with our Local Authorities, schools, communities, parents/caregivers by addressing the needs and educational gaps of the children and young people assigned to our care. We caught up with her to find out a little more about her involvement in and oversight of the TCES Home Learning service.
Staff profile: Victoria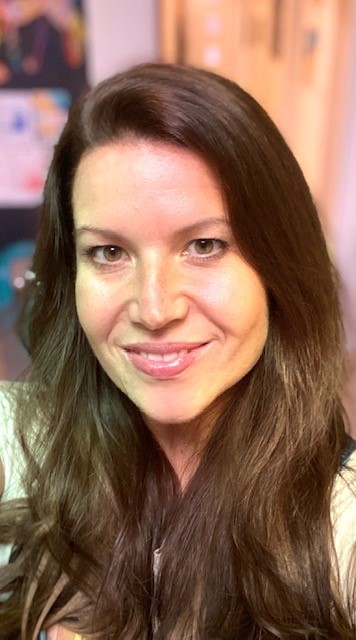 Tell us a bit about what you do at TCES.
In my role as TCES home learning tutor I work one to one with young people that need bespoke, intensive support both academically and socially.
Favourite TCES memory?
Having a breakthrough moment with a young person that had been unable to communicate for some time to anyone other than close family members.
Best thing about working at TCES?
The ability to create truly bespoke scaffolded academic planning using a therapeutic approach and therefore cater for total inclusivity supporting both academic and social needs.
What are you most looking forward to in 2021?
Continuing to work with the fantastic young people that I tutor and seeing more fantastic outcomes from them.
Parent survey
The coronavirus pandemic has had a huge impact on the education sector with schools and services having to quickly adapt to the new digital-only climate. At TCES, the majority of our services moved online during lockdown, providing remote learning to our pupils and thus ensuring that they were kept actively engaged during this crucial period. We ran a parent survey during this time to gauge how successful our newly launched TCES Home Learning service was proving to be and were delighted with the feedback, read more here.