CEO Thomas Keaney answers MPs call for evidence on lessons from lockdown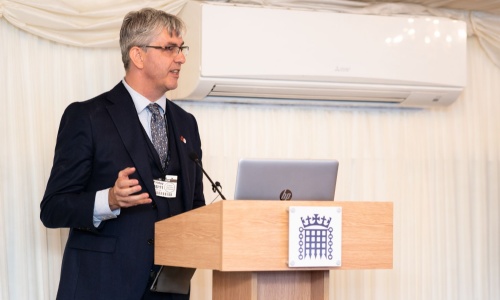 This week we answered the All Party Parliamentary Group (APPG) on Education Technology's call for evidence 'Lessons from Lockdown: what was most effective in remote learning?'
Read about our phased approach to remote blended learning, which included on-demand and live lessons, here.
Our key lessons learnt include:
A blended approach is vital – for some students a hard copy pack of work was an essential, tangible link to the familiarity of school,
Therapy delivered remotely provides new opportunities to engage – some students who had felt unable to engage in a face to face therapy session engaged with the screen based offer
Don't forget the extra-curricular offer – our Lockdown The Art of the Possible art competition (and accompanying virtual exhibition) provided creative focus for our students at a time of high anxiety
Find out from families what works – we surveyed families twice during lockdown and made adaptations accordingly. The overall satisfaction level with our remote blended learning was 90%.
Our new TCES Home Learning service has been developed out of our lockdown experience to deliver one-to-one distance or home/community learning for children and young people aged from 5-19 who are without school-based SEN provision. Parents and Local Authorities can find out more by visiting the website here.