Lives less ordinary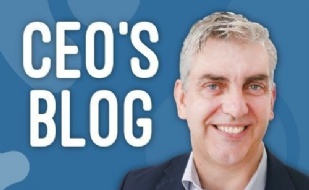 Imagine the scene. Staff and pupils are sitting in a small circle in an independent day school for pupils with special educational needs. We are beginning to form what for us will be the most important intervention in our school: our twice-weekly Group Process. We have 10 pupils and 5 staff in the classroom. Our Group Process facilitator is one of the most positive, motivational human beings I've ever met, and this man may be diminutive in stature, but he packs a powerful emotional punch.
As the Schools Proprietor I want to establish this group, so I've been in the school for several weeks about three days per week. I know that these groups, once set up, become the means through which the whole school community regulates how the school works. These groups ensure that our school community is an inclusive, thriving and emotionally healthy environment.
The theme of our session is how real life collides with our values-led school. Our pupils are impressing upon us the lives they lead outside. They are doing what every teenager does, reminding us that we are old, not with it and we don't understand. We are not cool, not tuned in and if only we were then we would get them.
They are doing exactly what we want them to do. They are talking about their lives both inside and outside our school community. They are talking emotionally about the stresses and strains of being a teenager with social, emotional and mental health needs or Autistic Spectrum Conditions with additional co-morbid features like an anxiety disorder. For us, this is as good as it gets.
If I can just set the context for a moment. These are some of the most complex and challenging pupils in the country. They are with us because they have been permanently excluded from mainstream schools. They have been taught at home for a few hours per week. Some have been taught on outreach in the community and this has broken down. They have then been moved to alternative provision like Pupil Referral Units in their Local Authorities, from which they are also permanently excluded, and their parents have fought often through tribunals to have them enter our schools, or the Local Authority has simply tried everything else, and see our social enterprise as the end of the line service.
These pupils come with files thick with failures. They come with enough labels to frighten off the most resilient teacher. Oppositional defiance disorder, Attention deficit hyperactivity disorder, conduct disorder, pathological demand avoidance, anxiety disorder, Asperger's syndrome, behavioural emotional difficulties, bipolar, mental health needs and depression to name but a few.
A high percentage of our pupils arrive to us as 'looked after' in state care and are labelled 'looked after children', 'children in care' or 'care experienced people'. There are enough acronyms to choke us; LAC, EBD, SEMH, PDA etc etc. None of these labels have any use beyond an initial assessment. Thereafter, they are the means by which the educators in mainstream schools can categorise our children. They are a lazy way to describe children, so we don't really need to get to know them. These labels are often the negative stereotype through which our pupils can be moved along. Pupil X has Social, Emotional Mental Health needs with ADHD, so we can't help him in our mainstream school. Pupil Y has pathological demand avoidance, so our alternative provision is not set up to meet Pupil Y's needs, so he will have to go to a 'specialist place'.
If you are a Care Experienced Pupil in one of our schools you will have an average of three to four moves of home placement (foster placement or children's home) per year, four or five previous schools and four or five previous social workers by the time you get to us. Your life will be a carousel of moves and rejections. You will by now have developed the thickest of skins. You will have 'one job' and that will be to reject every adult before they reject you. You must maintain some semblance of control in your ever-changing and deteriorating life, so you overeat or under eat or don't eat. Or you self-harm and regularly cut yourself. You will be an attention needing not an attention seeking pupil. If you don't try to control your body in this way, then you're hyper-vigilant and constantly in either fight or flight mode. You control everyone around you. You argue incessantly and cannot be wrong because if you are wrong, it is as if your whole psyche has been destroyed.
You work very hard at your 'one job'. That job is to push us away before we reject you. You excel at this job, and you've always succeeded before. You know how to get expelled. You push us constantly both metaphorically and literally. You panic when we tell you that we have never permanently excluded a pupil since we opened over 19 years ago. This doesn't compute. So, you try even harder. But you sense that something is different. No one tells you endlessly that if you continue, you'll end up on the scrap heap. Everyone just seems to get you and after turning up the heat you eventually give up. Defeated by nurture, care, and genuine love.
I know it is unfashionable to use the word love. But how can we not love these amazing, talented, maddening children and young people. They survive things that would make most of us fall apart. Inside them, they have the worst wounds placed right beside the greatest gifts and talents.
Our job is, quite simply, mining for diamonds.
Diamonds come from the Greek word unbreakable. That is our pupils. Diamonds are made from a combination of extreme pressure and heat. That is the lives some of our pupils have lived and continue to live.
When diamonds are found they are in a rough and unpolished state but with the potential to become high quality jewels. Our children are diamonds in the rough. They have great potential that simply hasn't been refined or developed enough to be appreciated as much as they should be.
A diamond's true beauty is are only realised through the cutting and polishing process. Our care, nurture, understanding, and interventions are our cutting and polishing processes.
Sorry. Enough of the diamond analogies. This brings me back neatly to our Group Process. This is also part of our cutting and polishing process. Let me tell you a factual story. I am sitting in this aforementioned Group Process, and we are discussing how life outside is 'sooo' different to life in school. We are being lectured to by our pupils. We don't understand how hard it is to be a teenager.
Then the incredible happens. Our gentle giant speaks. 'Johnny' (not his real name) rarely talks in group. He is pathologically shy, and he has slight learning difficulties. He is a very big lad and is very self-conscious. He tells us a story.
Johnny, who is African-Caribbean, lives with his mother and 4 siblings. His mother has crippling depression and is often in bed. Johnny looks after his four siblings. He regularly gets them out to school and is there to cook for them when they get home from school. He has kept this a secret from us, but we know. We have made many referrals to social care but Johnny or his family do not meet the threshold for child in need services we are regularly told.
Johnny describes his previous Sunday. The room is unusually quiet because the unusual is happening; Johnny is talking and not monosyllabically. Johnny describes events at his house last Sunday. His mother is in bed 'not well' with a 'cold'. Even Johnny amends his story to ensure we can't make a social care call so depression and bedridden becomes a 'cold'. There is much hustle and bustle next door as an African Caribbean family prepares for a Sunday Barbecue after Sunday service. A large table is being laid in the garden. A couple of hours later when the family return from Sunday service they all congregate in the garden around the big table. Johnny describes in awe and wonder how father, mother, aunts and uncles, nephews and cousins joke and josh with each other as they share food and tell the most wonderful stories. Johnny tells the story with such animation that it is clear that he is describing the heaven that he can never go to. He is like a child with his nose pressed up against the fence describing the thing he wants most in life, a normal happy family. He tells us in great detail and without any agenda in the most wistful way how they are eating a roast and barbecue and how they keep joking with each other but that every time the father speaks, they all listen. I look around at the other nine pupils and the five adults and there is not a dry eye in the house, although most of our macho boys are hiding their tears well.
The story is much more poignant because it is told in such an unaffected way. It is as if Johnny forgot we were all in the room and was just daydreaming out loud. We are broken up inside, and we thank Johnny for sharing such a sad story.
This is when the miracle happens. Johnny looks at us puzzled and quizzically. He says he doesn't understand why we think this is a sad story. He points at each of the staff in turn and says, "you are my aunt", "you are my uncle". He points at the pupils, and he says to those he is closest to "you are my brother, and you are my little sister". In one case he says to our littlest ankle biter in primary class "you are my annoying little brother who never stops chattering". This breaks the sad mood beautifully, and we all laugh just a little too loud.
"My family is in this school and every time I come here; I am happier than that family next door. You care for me, and you scold me, but you look out for me". Johnny is affirming his happy life, and we are it.
I nudge my colleague beside me and whisper jokingly that it is unprofessional to be blubbing so loudly, but in truth I am hiding my own emotions in this glibness. Having received the most incredible affirmation I watch a staff team get back to their classes, and they are walking on air.
It is rare to have such a beautiful soul tell us why we take the verbal abuse and the anger and fear of our pupils, but that is what we do in a nutshell. We adopt these children, and they are our nieces and nephews. We let them get under our skin. We care for them and love them. We watch them rally against us, push us, and then give up the pointless battle. We watch them grow into the most talented artists, Shakespeare fans and poetry loving young leaders. We watch our 'Johnny' go off to college, and we wish he had just one more year with us.
We know that our teenagers are right and that we don't really understand their lives and what they have to deal with, and this was never brought into starker relief than in an incident that happened 20 minutes after Johnny's wonderful group process.
Johnny and two other pupils went out with a member of staff to the local Gregg's as a treat after such an amazing group process. Johnny is about 6ft 3inches and 16 stone, so he has always needed regular feeding. They casually walked the 200 meters to the local Gregg's. A little boy on a bicycle stopped them and asked them why they were in that area; the boys said they went to school there. The teacher said the same. The boy cycled off. Later I watched back on CCTV two boys with hoodies over their faces walk around the corner to our school entrance. They shout something to 'Johnny' and the other pupils who were casually sauntering back to school fully loaded with Gregg's.
Within ten seconds they take knives out and dash at our pupils. The teacher bangs on the front door. The door opens and Johnny throws the other two pupils into our school. He kicks out constantly to keep the knives at arm's length, and he eventually gets through the school door. I happen along at that moment, and we press the shutters and lock down the school. There is a gash in Johnny's trainer and a small cut on his foot where the knife has been blocked by his kicking. Johnny doesn't realise how close he came to being stabbed for going to school in someone else's area. Most of all Johnny doesn't know that he has probably saved the life of the other two pupils who he threw into the school. They don't know either as they in typical teenage fashion complain to him that he hurt them when he threw them through the school's front door. I call the police and Johnny's mum. The police come and I have to remind them that our African-Caribbean boys are a mixture of heroes and victims as the old street attitudes surface in the two police officers. This does the trick, but the boys will not 'grass' on the boys who tried to kill them for nothing other than being in the locality of their school. I call Johnny's mother. She sounds like she has just woken up. I explain that there has been a 'near miss' at school and that Johnny has a small cut, but he is a hero. Johnny's mother hangs up and I realise that at no point in the call does she ask if he is okay. I attach no blame as I have experienced crippling depression myself many years ago, but I simply point out that 'this is his life'.
Our pupils are right. We don't know the lives they lead. We cannot stand in their shoes. As adults, we live in a world which makes sense. A world where parents and family care about us and show it, a world where we will not be at risk of death for simply attending school outside our local area. A world where the police will see us as victims when they arrive at a crime scene and a world where we will press charges on someone if they try to kill us.
Yes, we don't live their lives, but we do 'get' them. I have a staff team of 'aunts and uncles' who go the extra mile. A staff team who withstands the most extraordinary verbal and occasional physical abuse from these pupils to 'break through'.
We may not live their lives, but we still stick with them through thick and thin, we care deeply about them, and we embrace their 'lives less ordinary'.