The TCES WAY: Pupil Leadership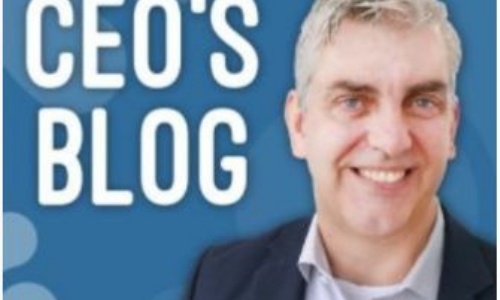 'School Life Without Labels' — A strengths-based approach
The most important thing we can do for our exceptional pupils is support them to positively transform their perceptions of their skills, strengths, and abilities. Our job as educators is to support pupils in developing a positive identity in at least one area: as young leaders, talented artists, brilliant photographers, lovers of English, etc. TCES Pupil Leadership is an intervention which enables our pupils to stabilise, learn new skills, and engage.
To transform the way our pupils see themselves, we must shift our own perceptions and see our pupils in a new strengths-based way.
"Man's mind, once stretched by a new idea, never regains its original dimensions" - Oliver Wendell Holmes
Leadership programmes for neurodiverse pupils: What the research tells us
A 2018 review by Despoina Karagianni and Anthony Jude Montgomery explored a range of international research and concluded that:
There is a gap in literature regarding the experience of leadership among school children and young adults.
Leadership programmes are influenced by a selection bias - there is no training programme provision for excluded or marginalised children, young people who have dropped out of school, or neurodiverse students.
It's likely that the selected individuals are those that excel academically and/or whose behaviour conforms to the norms of the school.
In my own searches of pupil leadership literature, it is striking that schools or alternative education programmes for excluded pupils either do not offer leadership programmes at all, or their offers are limited to a traditional school offer of a Student Council. These meagre leadership offers seem symbolic at best.
Developing our talented young leaders
We must recognise our pupils as potential young leaders and not as the negative labels that they arrive to our schools with.
All our children and young people have faced significant adversity for a number of complex circumstances, and for some of our pupils includes:
Significant early and ongoing challenges in their family life including attachment and trauma issues.
Multiple intertwined co-morbid diagnoses that have created academic, social, and emotional barriers.
The marginalisation, exclusion and social isolation of them or their families by the wider community including the education system.
I believe that these challenges and barriers have given our pupils gifts and talents beyond those of their more mainstream peers. I believe in the adage that "Our deepest wounds surround our greatest gifts." — Ken Page.
Sadly, these talents, fashioned by the challenges of our pupils' lives, are deeply hidden because no one expects pupils with social, emotional, or mental health needs and/or Autistic Spectrum Conditions to have talents, or bothers to check.
I believe that TCES is required to find these hidden talents and help our pupils turn them into leadership skills through our LIFE (Leadership opportunities, Independence skills, Future options and employability, and Empowerment) Programme.
To do this, our whole school community (staff and pupils) must set very high expectations — one of our community values. I fully believe that expectations shape performance. We must take our pupils from social isolation through a healthy dependency, on to inter-dependency and finally into independence.
Further than that we must see our pupils as having the potential to be young leaders and support and channel their talents in a clear and focused leadership direction.
Why leadership?
Leadership is about an observable set of skills and abilities that are useful for all of us. As a skill, leadership can be strengthened, honed, and enhanced. It is a recognition of an individual's agency to fully partake in being an active citizen, and through this empowerment recognise their own abilities to support and give.
Leadership is also about establishing a sense of identity including belonging, competence, power, and meaning, without which vulnerable young people may seek out damaging alternatives such as inappropriate peer groups or gangs.
Multiple employers place Leadership as the biggest skill deficit for new employees straight out of college. Through our LIFE Programme we want to develop pupils so that they do not leave us dependent on intensive support, which will not be readily available in colleges or with employers. That is the value and crucial importance of our 'Step-down' model in supporting our pupils to be as independent as possible when they leave us. We also want graduates who not only care about others in the world but who have the skills to support others.
We are not just creating tomorrow's citizens but tomorrow's leaders.
Stages of Leadership support for our pupils
TCES must set out its values, curriculum responsibilities and opportunities in a focused way so that all pupils and staff understand and fully partake in our LIFE programme.
Our LIFE Programme has three stages that apply to the 'Positive Journey of Change' for our children and young people.
Stage one: leading oneself — the basis for leading others.
Every properly supported child can begin the process of self-discipline, self-reflection, belief in themselves, modulating their behaviours and achieving success. Our pupil induction develops pupil potential through community values and expectations, pupil/staff code of conduct, and opportunities for leadership. These include Peer mentoring qualifications at GCSE Level one and Level two, Independence skills and related accreditations (bronze to gold), sports leaders awards, and English-Speaking Board qualifications. These opportunities develop skills for work and allow students to take pride in their school community.
Stage two: leading, inspiring, and serving others.
We want our developing young leaders to recognise and support other pupils who need support. Pupils need to demonstrate evidence of the correct values, and a commitment to inclusion and peer support. These actions enable our pupils to be accepted into school responsibilities including membership of student council, anti-bullying council, and community council. Our Group process runs twice a week and provides opportunities for young leaders to mentor newer pupils. Formal peer and alumni mentors support developing young leaders to deliver the LIFE Programme and support an emotionally healthy school community.
Stage three: leadership in the community
The final level of the school's leadership initiatives allows pupils to step outside their own view of the world and engage with those who are less fortunate. It is an opportunity for our pupils to feel good about the act of giving and contribute to charity fundraising. At this stage we expect pupils to engage in an empowering partnership with our staff and stakeholders, especially in the local community. Those pupils who have been on our LIFE Programme and acquired leadership values will be put forward for leadership roles such as Alumni Mentor.
It is important to note that the journey to leadership for some of our pupils will be about the first step of successfully modifying their behaviour, whereas for others they will become able to deliver leadership in the school. Reaching the first level for one pupil may well require an effort way beyond that displayed by a pupil who reaches level three. 
The bottom line is that everyone can and will be a leader in some capacity.
The development of Pupil Leadership in TCES
TCES has delivered aspects of leadership to our pupils over several years. We initially focused on leadership positions within our student council and anti-bullying councils, before developing an Independence skills framework for our pupils in 2018. Then, in 2019 we created a new cross-company Management role in Pupil Leadership. We also set up a weekly timetabled LIFE lesson to enable pupils to undertake employability courses.
In 2020, we added two LIFE Leads per school to deliver our Leadership Curriculum and qualifications. In September 2021 we enhanced our Leadership resources with a cross-company role called a Pupil and Parent Engagement Lead. We have also linked our Pupil Leadership and PHSCE (Personal Health, Social and Citizenship Education) together with a dedicated Leadership teacher on each school site. 
Our Working L.I.F.E programme
We have a very exciting plan to turn all our Leadership and L.I.F.E initiatives, curriculum, and qualifications into a one-stop shop programme for our Years 7 to Year 11 pupils. This programme will be called Our Working L.I.F.E programme and will be especially prominent for our pupils from years 9 to 11.
This Working L.I.F.E curriculum programme will set about supporting our neurodiverse pupils in career guidance, life skills, emotional literacy and in building resilience alongside building a plethora of relevant qualifications for working life.
Intent, Implementation, and Impact of TCES Pupil Leadership
This academic year the Pupil Leadership management team will be putting together a two-year executive summary vision for Pupil Leadership and LIFE. This will outline the Intent, Implementation, and Impact of TCES Pupil Leadership.
The impact of our investment in Pupil Leadership lies in the qualifications and accreditations that our pupils achieve and the support that they provide to struggling peers. The ultimate evidence of impact lies in the expectation that in academic year 2021/22, several pupils will become Alumni Mentor volunteers and eventually employees. We have already taken on two Alumni Mentor Volunteers from our graduates. Both have now become employees in 2020/21 and are pioneering new roles as Alumni Learning Mentors.
"Leadership does not always wear the harness of compromise". — Woodrow Wilson.
It is therefore important to state unequivocally as the Schools Proprietor that after a substantial investment, Pupil Leadership will be the hallmark of every TCES school and service. We will continue to take on more Alumni Mentors from our exceptional neurodiverse pupils. 
This is the ultimate success of our Pupil Leadership philosophy and this is the TCES way, where intentions and actions merge, and we live our inclusive values. 
Reference: Volume 23, 2018 Issue 1; the International Journal of Adolescence and Youth produced a research review dated 13/03/17 under the title; 'Developing leadership skills among adolescents and young adults: a review of leadership programmes.'