Is proper regulation of online education finally in the home straight?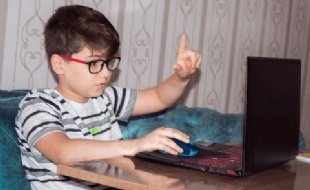 Providing flexible, effective therapeutic education for neurodiverse children is what defines TCES. Nowhere is this demonstrated more fully than in our growing Home Learning service. Even before the pandemic we were working with children whose social, emotional and mental health needs, combined with school phobia, had made it almost unimaginable that they could ever fully engage with education again.
As anyone working in or with schools is all too aware, the mental health fallout of Covid is immense. Demand for services like ours is growing rapidly as already anxious children are pushed into crisis as a result of disruption.
One such child – let's call her Amy – has now been working online with her TCES Home Learning tutor for over a year. Studying a tailored curriculum matched to her interests and designed to equip her to take next steps, Amy is currently preparing to take Maths and English GCSE exams in the Summer. With the help of our drama therapist, Amy is also now managing to deal effectively with the kind of anger that led to the police being called to her last school placement.
Running TCES Home Learning alongside our day schools, with the same senior leadership oversight, means the quality of provision matches that which has led TCES East London and TCES North West London to be judged consistently as either Good or Outstanding by Ofsted.
Most online providers do not exist within structures like ours. While government crackdowns on illegal/unregistered bricks and mortar schools regularly hit the headlines it's been surreal for us to be working in the online education sector which is currently completely unregulated. Arguably the circumstances that may have led to children working with an online provider make it even more crucial that there is full transparency around who is running these services, combined with stringent quality control.
While DfE has been discussing regulation of the sector since 2019 it does now appear that change may finally be on its way. The department's consultation on Ofsted's role in the Online Education Accreditation Scheme (OEAS) has just closed. In our response TCES argued for maximum transparency to give pupils and their families, as well as Local Authority decision-makers, the reassurance they deserve about who is running these services for often extremely vulnerable children who have been marginalised or fallen through the education net.
The OEAS won't be compulsory, but crucially only those providers who satisfy both DfE and Ofsted requirements around safeguarding and quality of education will be able to advertise themselves as a 'DfE-accredited provider'.
Suffice to say that our TCES Home Learning will be at the front of the queue when OEAS opens for applications. Online education is a here to stay and it's high time it was properly regulated.
You can see the above news article as a LinkedIn post from our CEO Thomas Keaney here.