A plethora of talent: Pupils achieve GCSE success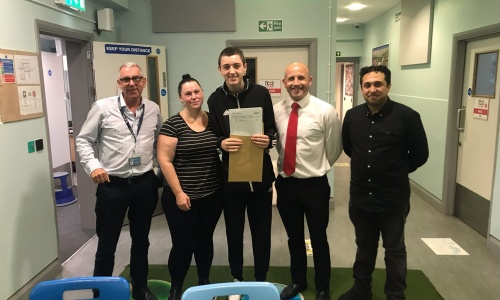 As results week comes to an end, we are proud to share our pupils' fantastic achievements as they collected their GCSE results.
This year has seen unprecedented challenges brought about by the pandemic including lock-down, school closures, a general sense of uncertainty and adapting to new routines and ways of learning. Despite all this, we are so proud of how our pupils adapted to change and of their hard work and 'never give up' attitude to achieve these results.
Result highlights
TCES pupils were awarded GCSEs across a wide range of subjects.
90% of pupils in year 11 at TCES Schools gained a qualification in English and Maths.
Pupils in our Create Service gained GCSEs in Art and Maths above Grade 4, 1 pupil gained a Grade 7 in Maths.
First GCSE Biology was taken this year and passed.
100% of pupils entered for GCSE Art gained a Grade 4 or above with one of our talented pupils in year 10 gaining a Grade 9 in Photography.
BTEC Music at level 2 was taken for the first time with pupils gaining the equivalent of 2 good GCSE grades.
3 TCES pupils were awarded A-levels — two B's and a C — one is only in year 10!
We caught up with pupils and their families at TCES East London who came in to collect their results in person and got their reaction to their news.
'Smashed it'
Andy, who was awarded 6 GCSEs of Grade 4 and above including a Distinction in BTEC Level 2 in Music, told us: "I want to follow music next year in TCES post 16. I want to be a music teacher."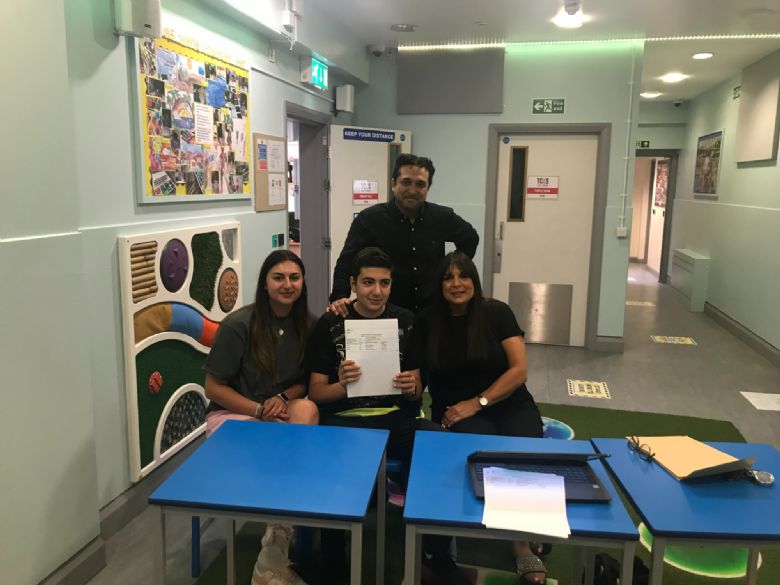 Andy's mother was equally happy: "When he was permanently excluded for the first time in year 1 the week before he was statemented, I knew he would prove them wrong. When he first came to TCES, he didn't trust any teacher, but they helped him regain trust, and he has smashed it now. He is a genuine, loyal person as well as achieving these great results."
'I want to thank everyone'
Lee, who also did well with Grade 4 in PE said "I am really pleased with that.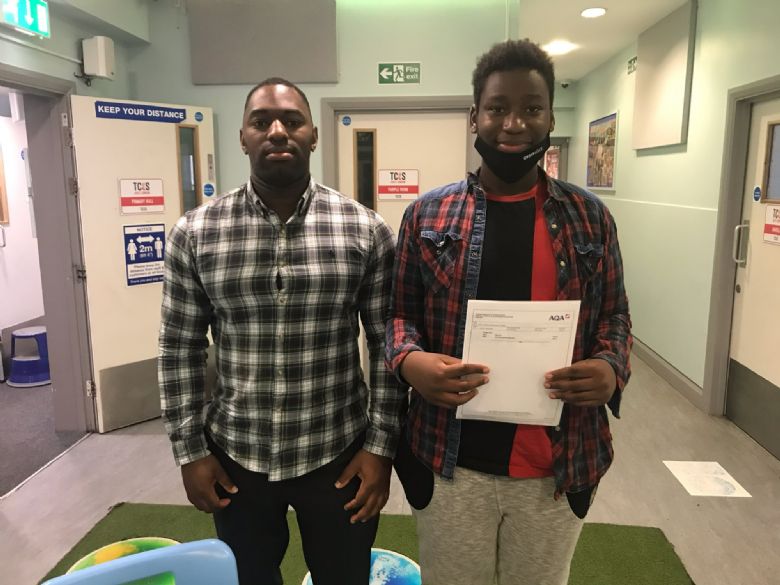 Miss Charlotte really helped with PE. I want to thank her for that. I also want to thank everyone at TCES East London for helping me.' Joel, the Deputy Headteacher calls Lee the 'chief negotiator' — always trying to make things better. Joel told us about his plans: "I'm going to college to study business."
'I'm really pleased'
Having achieved a solid Grade 5 in both Art & Design and English, Sean told us: "I feel pretty good about my results. I am really pleased that I got a high grade in English. I am really grateful to my English teacher for helping with my English. My art teacher also taught me well to help me gain my Grade 5 Art."
What Next? Career advice for the young achievers
To advise and support on 'what next' for these young achievers, an independent Careers Advisor was on hand to answer their questions after collecting their results. Impressed by their determination, she told us: "They were really engaging and committed to pursuing their career ideas and quite delightful.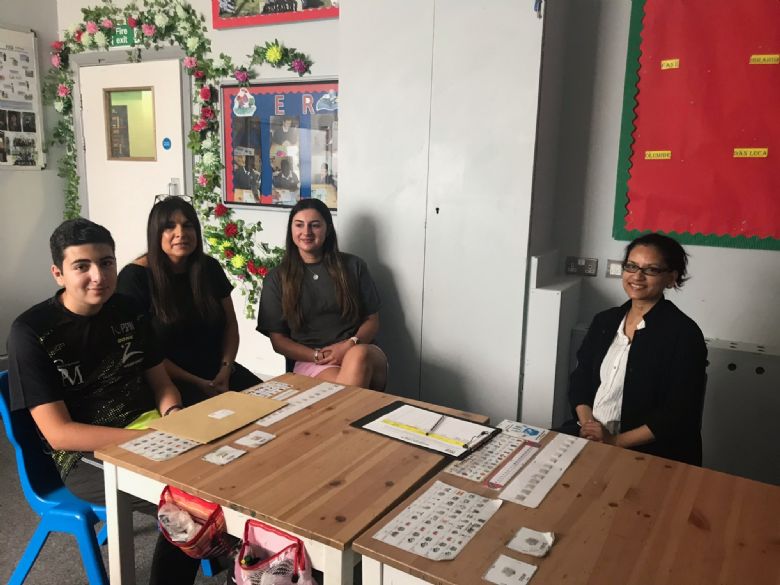 They seem very clued-up on what they wanted to do. They had given much thought to their next steps. It was nice to see that they could think independently and take charge of their career pathways."
Message from Senior Leaders at TCES East London
Hard work, dedication and patience through a difficult year
"What a wonderful set of results from our pupils this year. I am so proud of our pupils and of their achievements with fantastic grades in a wide range of subjects. I'd like to acknowledge the hard work and dedication shown by each pupil. Any exam year is challenging enough, but this year has been exceptionally so with the constraints of a pandemic. They have done superbly well. I also wish to thank all staff at TCES East London for their dedication and hard work for teaching and supporting the pupils through their learning journeys." Mr Corbett — Headteacher, TCES East London.
"Thank you to the amazing staff team for their hard work, dedication and patience throughout a difficult but rewarding year. The fact that we remained open every single day during the academic year is testament to the tremendous staff team that we have at TCES East London. Thanks to everyone who contributed to the undoubted success of this 2020/2021 Year 11 cohort." Mr Kerr — Deputy Headteacher, TCES East London.
Message from our CEO and Proprietor, Thomas Keaney
Our pupils have complex needs and often come to us having experienced multiple exclusions and trauma in their lives. Our therapeutic approach focuses on providing education within a system of support where they can depend on the adults working with them and build trust. When this is established, the world of learning opens up. We never give up on pupils. We provide the time and space to help them explore their interests and discover their talents.
It has been an immensely difficult year for pupils and despite all that has been thrown at them with the COVID-19 pandemic, they have risen to the challenge. I am so proud of our pupils and our staff in these wonderful GCSE achievements, and I'm looking forward to seeing our pupils continue to grow.
*Pupils names have been changed to protect their identity