Leadership Week at TCES Group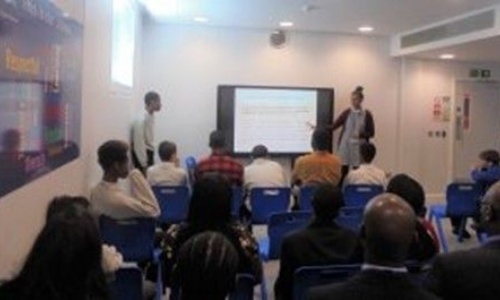 This week has been Leadership Week across the TCES Group of schools.
Our leadership curriculum was launched in June 2017, with each school participating in Leadership Week, designed to teach leadership skills by introducing a variety of exciting activities for pupils to participate in. Every TCES Group pupil from KS2 upwards now has the opportunity to take part in leadership skills training. We believe that by learning to understand themselves, pupils develop strengths and talents in leadership that offer benefits for the individual, their group, the whole school and their communities beyond TCES Group.
Pupils progress to mentoring their peers and to taking on leadership roles within school, such as election to Student Council.
Essex Fresh Start School in Clacton kicked off Leadership Week events with their Nurture Group supporting the local soup kitchen; a combined Harvest Festival activity. As part of the programme, pupils have designed leaflets to support their Harvest Festival collection which will then be presented in person to a representative at the soup kitchen. Each pupil has also written brilliant poems in support of their efforts to help those less fortunate than themselves.
East London Independent school pupils took part in a leadership assembly, with pupil Ale taking the lead with his role as assembly technician.
Create London pupils learned about the leadership roles that are available within the Student Council programme at Custom House, and North West London Independent School drew inspiration from a recent visit to their school by the sculptor Willard Wigan, MBE. Willard has utilised his talents as a person with autism to become a record-breaking artist, creating microscopic sculptures that has seen him receive an MBE from the Queen at Buckingham Palace – and gain a place in the Guinness Book of World Records. As part of Leadership Week, pupils from the school took part in Student Council presentations and created some artwork around the concepts of leadership versus fame.