interview with a drama therapist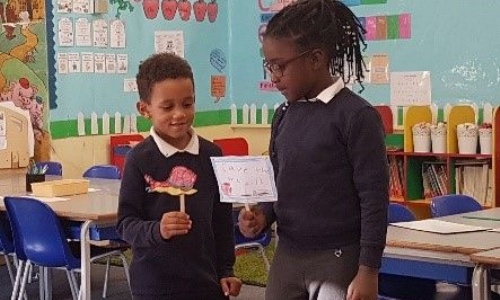 We interviewed one of our Drama Therapists, Raquel Bent, who spoke to us about what Drama therapy is, what her role entails, and the benefits of this kind of therapy for pupils.

What is Drama therapy?
Drama therapy is a creative form of psychotherapy where theatrical techniques such as role-play, improvisation, mime, storytelling, movement, music and dance are used to support pupils to express themselves, regulate their emotions, and process their lived experiences.
Drama therapy provides a means of processing traumatic events for pupils who may not be able to express themselves verbally. One of the fundamental components to Drama therapy is the value of play. This includes games, sensory activities and art making.
Who are Drama therapists? 
Drama therapists are clinicians and artists who draw from their knowledge of drama, theatre and therapy to facilitate psychological, emotional and social changes. Drama therapists are registered and regulated by the Health and Care Professions Council (HCPC).
Drama therapists work with children experiencing issues including depression and anxiety, bereavement and loss, PTSD and complex-trauma, social, emotional and behavioural challenges, learning difficulties, and neurological and developmental delay disorders.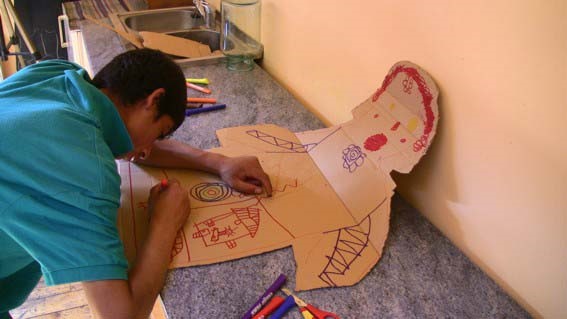 A day in the life of a Drama therapist.
My day consists of school inclusion and clinical meetings, discussing new referrals, delivering presentations on how to implement therapeutic principles, educating the school team on attachment theories, Therapy planning and preparation for therapeutic sessions (both in school and online).
What is a typical session?
A typical session for an individual can last between 30 - 50 minutes whilst group sessions last between 1- 2 hours.
Each session will be different according to the needs of the pupil taking part, however generally it may work like this:
Check in: this allows the pupil to share how they feel on arrival and gives an insight into any themes that may emerge.
Warm-up: prepare the pupil for the session by loosening up the muscles and activating the imagination.
Crossing the threshold and the main activity: this is where the pupil is invited to step into their imagination and begin exploring issues through various contained metaphors and drama therapy techniques.
De-rolling and Closing: as the session ends the pupil will be invited to de-role and cross back over the imaginary threshold back into the here and now to reflect on the session.
Why is storytelling so key?
One of the main reasons for using storytelling is because the characters and themes can serve as a metaphor for the experiences children and young people are facing in their own lives. Through this, pupils can express themselves in a way that feels safer and less intrusive.
What are the benefits of drama therapy to children?
Reducing symptoms of poor mental health
Developing new coping skills and patterns
Broadening their range of expression of feelings
Improved self-esteem, worth and confidence
Increasing sense of play and spontaneity
Affirming body image
Developing healthy relationships.
Can you do drama therapy virtually?
The beauty of Drama therapy is that it can be facilitated virtually. The creative tools and resources can be provided through interactive PowerPoint games, visual movement, improvisation, therapeutic stories, scripts, mood-boards and movie making.
What is the therapy milieu? 
We are a community of therapists who provide a range of treatments to support our children/adolescents within and around our school community. We provide daily support, advice, therapeutic training, and techniques to our educators.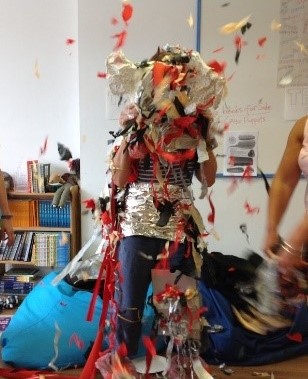 Can you tell us a bit about rapport building? 
Like any positive relationship, you have to build a foundation of trust, respect and understanding. Rapport building is establishing a therapeutic relationship between yourself and the child. To do this, one must become attuned to the child's needs and offer a nurturing, consistent and protected therapeutic space where they can be themselves.
Humour and laughter are also important and when used appropriately, promote healing, warmth and connection. 
What are your hopes for the future of the pupils that you work with?
'It takes a village to raise a child'
My hope is for the pupils to use their experiences of the holistic approach at TCES. I hope they can take what they have discovered with them, feeling confident, resilient and secure enough to shine their unique light and create a cycle of hope for others.