TCES OPENS create learning primary school in barking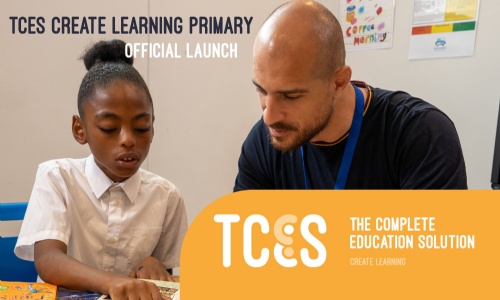 Create Learning Primary will be just one of a handful of schools in England to offer full nurture approach. TCES Patron, Dame Esther Rantzen describes new addition to the TCES family of schools as 'revolutionary.'
On Monday 26 April 2021, we opened our new school in Barking, Create Learning Primary — providing highly specialised support to children aged 7 to 11.
Create Learn Primary offers 1:1 and very small group education in groups of up to five. Despite their young age, Create Learning Primary pupils will likely already have significant gaps in their education, have been excluded and are currently unable to be educated in mainstream or alternative provision.
The school will be one of just a handful of schools nationwide to offer a full nurture approach, meaning that every aspect of the school day is focused on helping pupils feel understood for who they are, and encouraged to develop their social and emotional skills, in the understanding that without feeling safe and secure these pupils are unable to learn effectively.
Our CEO, Thomas Keaney says: 'We already work with complex children aged 11 to 19 through our existing Create Learning service. Despite unimaginable difficulties and early trauma our approach ensures that more than 90 per cent of those pupils are in education, training, or employment up to five years after leaving us. However, the damage caused to those children and their families by multiple exclusions and being passed around from school to school before coming to Create Learning, with no-one quite knowing what to do with them, is incalculable.
'Create Learning Primary is our response to growing demand for highly specialist primary education places for children with complex needs. This means we will reach those uniquely talented children much earlier in their journey, offering them a nurturing environment in which they feel safe, valued and understood, rather than alone and isolated for far too long in educational settings where they don't feel they can belong.'
Our Patron, Dame Esther Rantzen shares her thoughts: 'I welcome what I see as a revolutionary approach to primary education being offered at Create Learning Primary. Everything about the school has been designed with the pupils in mind, and really tailored to their needs. It's small, very personal, it's both quiet and secure. It offers the right kind of environment for pupils to get to know one another and to really settle into their learning. I wish everyone at the school all the luck in the world.'