Record set of GCSE results for pupils across TCES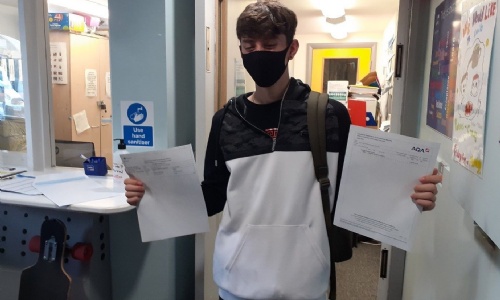 We're delighted to announce a record set of results for TCES pupils across the group, including a number of GCSE subjects introduced for the first time during this academic year. This is despite some pupils having to defer taking exams this year due to the COVID 19 restrictions.
TCES pupils were awarded GCSEs in a broader range of subjects than ever before (9 subjects)
Highest number of pupils passing both Maths and English GCSE (7 pupils)
First Engineering GCSE ever (taken within one year)
First History GCSEs ever, one with a grade 5 (taken within one year)
First year that pupils have gained double Science GCSE (4 pupils)
These are amazing accomplishments for our pupils, especially taking into account their educational journeys prior to joining TCES. On arrival, pupils will have already – on average – experienced three permanent exclusions, been out of full-time education for up to 18 months and recognised to be substantially at risk of being unemployed, developing severe mental health problems and involvement with the criminal justice system later in life.
Continuing the trend for the past two years, pupils at our TCES North West London school where Creative Arts are a specialism, achieved high grades in Art and Photography. This is especially remarkable as these exam successes included pupils in Y9 and Y10.
We'd like to congratulate all of our GCSE pupils – and thank all of our amazing staff who helped them during a very turbulent year!
Jalal was over the moon when he came into school to collect his results. Now he can go off to college to pursue his dream of becoming a Michelin star chef.
Y10 Bailey was delighted with his grade 7 in GCSE Photography. He's now looking forward to starting a Graphic Communication GCSE which he will take next Summer.