CEO nominated for National Diversity Award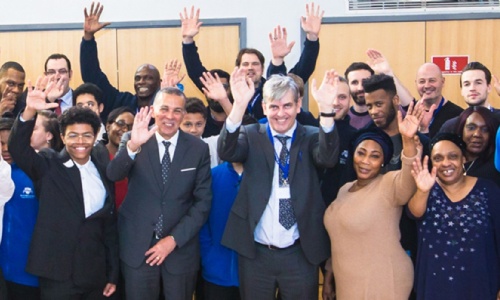 TCES Group's School Proprietor and CEO Thomas Keaney has been nominated for the 'Lifetime Achiever' National Diversity Award.
This year, Thomas and all staff across TCES Group are celebrating the organisation's birthday, having been established 20 years ago in 1999.
Thomas has been transforming the lives of young people throughout his career for longer than this, however, having had 13 years' experience in social work before creating TCES Group.
Since 1999, he has led the growth of TCES Group into one of the larger providers of independent school education for pupils with co-morbid SEMH needs or ASC in London and Essex, working with over 3,000 of the most challenging pupils with complex needs. He is proud that he has never permanently excluded one of them.
Thomas has worked to ensure that diversity is reflected throughout school staff and management, and that pupils are surrounded by role models from their own communities and backgrounds.
Embedded across the group, his vision, philosophy and community values promote a culture of 'school life without labels'. Unusually, SEMH and ASC pupils are taught together and supported to understand their different needs and diagnoses, showing respect and tolerance for one another.
Thomas said: "I'm the luckiest person in the world and privileged to be working with these incredible, talented young leaders who, despite challenges that would knock the rest of us down, display resilience and humour and their amazing personalities on a daily basis.
"My staff team should be rewarded for sticking with and never giving up on our pupils despite often extreme provocation. They make our schools the amazing places that they are and working with these teams is surely my greatest achievement."
TCES Group are asking for help in getting him the win, as it would be a fantastic way to reflect on the progress the organisation has made in the last 20 years, under Thomas' leadership.
Visit the nomination page to read more about Thomas and his background, and vote.